About Us
When you are buying or selling property, it's important to have confidence in your real estate professional. Our commitment as your local REALTOR is to provide you with the specialized real estate service you deserve. Our goal is to help you make the right choice with as much information as possible.
Purchasing or selling a house is one of the most important financial transactions you will make in your lifetime. That's why our goal is to keep you informed on trends in the marketplace using the latest statistics in your local area. With the recent downturn and readjustments in the market it's more important than ever to have reliable and experienced advice.
As a local area expert with knowledge of the communities, our objective is to work diligently to assist you in meeting your short and long term goals.
Our Agents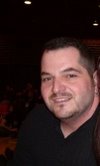 Jason Kangal has worked in the DC Real Estate market for over a decade focusing on the properties other people overlook. He has spent that time guiding families, first time home buyers, and investors through the process of buying and selling homes in the metro area. This has provided him with a strong belief in client services, and organizational routine. He imparts this belief to the agents and employees of Kangal Real Estate.
Prior to opening Kangal Real Estate, Jason worked with non-profit, social justice organizations, both locally and nationally. While working on social justice programs he focused on project management, cross organizational and interdepartmental management and coordination.
"I don't want us to just sell to our clients," Jason states. "I see us more as real estate consultants. We work for the client's interest, not our own. This means if it isn't a good match for you, I will advise you not to follow through with the transaction. I'm working for your long term interests, not my own, because in the long term, satisfying your interests is what has made me successful."
---